Shantel Campbell
403-396-0721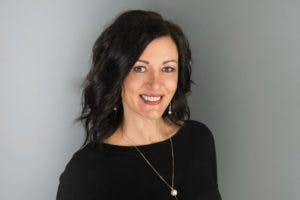 Shantel Campbell is a seasoned real estate professional with over 13 years' experience providing quality results for her clients. Having lived in Red Deer for more than a quarter of a century, Shantel is deeply familiar with the local real estate market, using that knowledge to serve clients across Central Alberta. She feels privileged to help her clients at a pivotal moment in their lives, providing them with quality information and delivering successful outcomes.
Shantel is passionate about her profession and has no hesitation in calling herself a real estate geek. On any given day, you will find Shantel reading industry blogs, taking courses and doing anything else she can to increase her expertise to better serve her clients. Staying ahead of the curve is Shantel's approach to all that she does.
Whether working with a first-time buyer, move-up buyer or new home sales, Shantel brings her all. She is also a marketing specialist, using those skills to ensure your home gets maximum exposure when you are selling.
Whether working with a buyer or a seller, she makes sure her advice is always to the point and constructive as being wishy-washy serves no one. Shantel takes that same attitude to negotiating on her clients' behalf — standing firm gets the best result.
True success is achieved through effective communication. Shantel's years of real estate experience have taught her how to truly listen to clients to get a full understanding of their needs. The result of taking this approach is that she achieves the best outcome for the client. Shantel uses her positive approach and problem-solving skills to navigate the disruptive climate that sometimes exists in the real estate industry so her clients have the confidence to be decisive for this critical life decision.
Shantel is supported in doing the work she loves by her ever-awesome husband and three great kids. She is sincerely passionate about supporting the Central Alberta Women's Emergency Shelter and its associated Elderly Abuse Shelter — the first of its kind in the area.
The bottom line is this: your engagement with Shantel will be an authentic experience with complete transparency while achieving your ultimate success.
---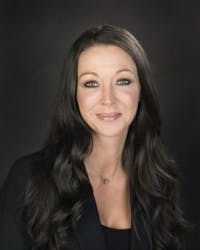 Lori – Realtor
®
403-352-8058
Born and raised in central Alberta, Lori spent her school years in Innisfail. She then moved to Red Deer until settling in Sylvan Lake after her oldest child was born. Being a local, Lori is familiar with all the amenities central Alberta and its communities have to offer. Specializing in customer service for over a decade and then moving onto medical billing and reports, Lori has always known that once her children reached an age of independence, she would become a real estate associate. Enthusiastically, as this stage approached, she joined the Shantel Campbell Realty Group so that together as a team they can leverage each other's backgrounds and expertise to deliver a successful outcome. The Shantel Campbell Realty Group operates by ethically nurturing relationships and with hard work putting their client needs first during every transaction. As your realtor, Lori will work tirelessly to promote your best interests and advocate for you. With great attention to detail, diligence, integrity and hard work you can be assured that Lori will ensure her clients obtain their desired goals.
---
Christy Schwartz – Assistant
Christy Schwartz is our unlicensed assistant who is a true team player! Christy is originally from Central Alberta and now calls Hay River, North West Territories her home. Christy grew up in Innisfail, and started her family in Red Deer. Here she met her husband Joel and they now have two sport- playing daughters. Christy further deepened her connections in Red Deer and her love for soccer through playing soccer and coaching soccer.
Though Christy and her family have moved to the Territories she has now immersed herself into the sporting community there as well. Christy truly transfers her team spirit to our realty team. she diligently works on our marketing, paper work, and keeping in touch with our buyers and sellers.